Coffee can be brewed into a variety of vessels including standard glass pots, thermal decanters, high volume stainless steel Newtaps and thermal airpots.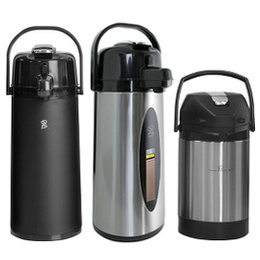 Airpot
Airpots are designed keep coffee hot and fresh over a long period of several hours time. Similar to a thermos, airpots are glass lined insulated vessels with a pump to deliver the coffee in a simple press of the button. With special brewing equipment, coffee can be brewing directly into the airpot.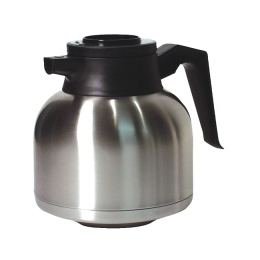 Thermal Carafe
The Vaculator thermal carafe is a stainless steel vessel designed to replace standard 64 ounce glass decanters. This insulated decanter has the ability to keep coffee hot for several hours with no external heat and can be brewed into directly using any standard commercial coffee brewer.
* When using on standard coffee brewers, the warmer plates must be disabled.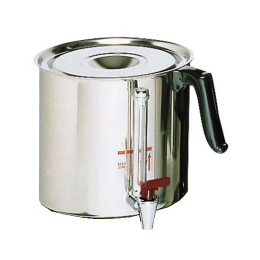 Newtap
Newtaps can be used in place of a standard glass decanter to increase the volume of coffee available. The stainless steel Newtap can hold the equivalent of 2 standard coffee decanters, fits on the warmer plate of most coffee makers, can be brewed into directly. Includes a dispensing spout and sight gauge.
* Requires the coffee maker to be raised up 3 inches on legs.
Glass Decanter
Our glass decanters are made in Germany by Schott using tempered glass that is resistant to breakage and sparkling clear. Each decanter holds 64 ounces of coffee and are available in black and orange.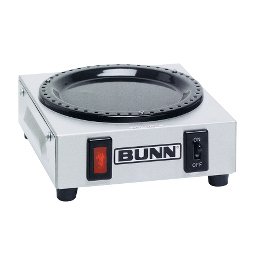 Hot Plates
Hot plates are available as an external heat source for standard glass pots and are a great way to keep coffee hot in locations where a coffee maker is not practical or to expand the capacity of an existing coffee brewer.