We offer several options for providing fresh brewed single cup coffee to your guests. Single cup systems have the advantage of a much larger variety of available products. The Cuisinart® BRU-POD is available with the popular *k-cup® style coffee capsules and the Cuisinart® BRU single and double cup pod brewers utilizes eco-friendly paper coffee and tea pods.
CONTACT US FOR MORE INFORMATION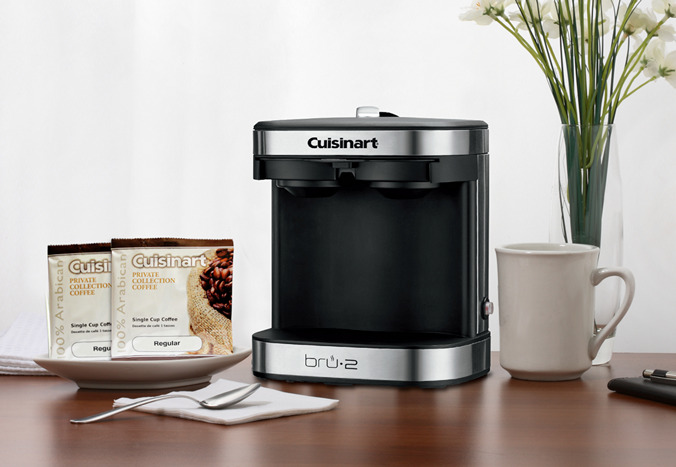 Cuisinart® Eco-friendly Single Cup Coffee Pods
Your guests will love a delicious cup of coffee brewed the Cuisinart® way. We can offer a complete package including Cuisinart® single and twin cup coffee brewers and Cuisinart™ Private Collection coffees for guest room use. In addition we carry over 100 single cup coffee pods by other brands.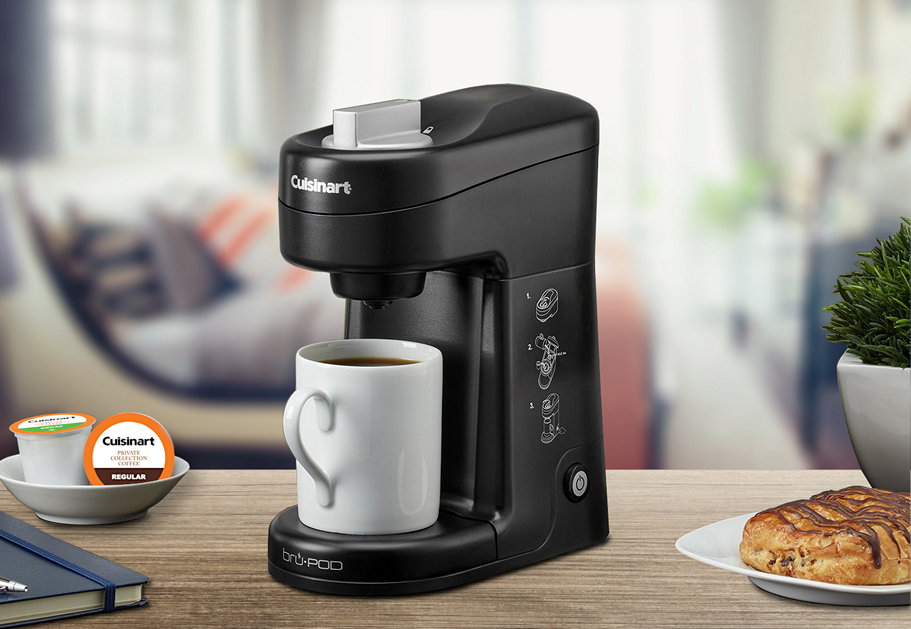 Cuisinart®Single Serve Coffee Cups
Spoil your guests with a delicious cup of coffee brewed in the Cuisinart® BRU Pod single cup system! Our program includes the BRU POD commercial single cup hospitality coffee brewer and k-cup® style coffee casules from national brands including Cuisinart®, Starbucks®, Caribou®, Green Mountain® and more.*
*K-Cup is a registered trademark of Keurig Green Mountain, Inc. American Coffee Services is not affiliated with Keurig Green Mountain, Inc.