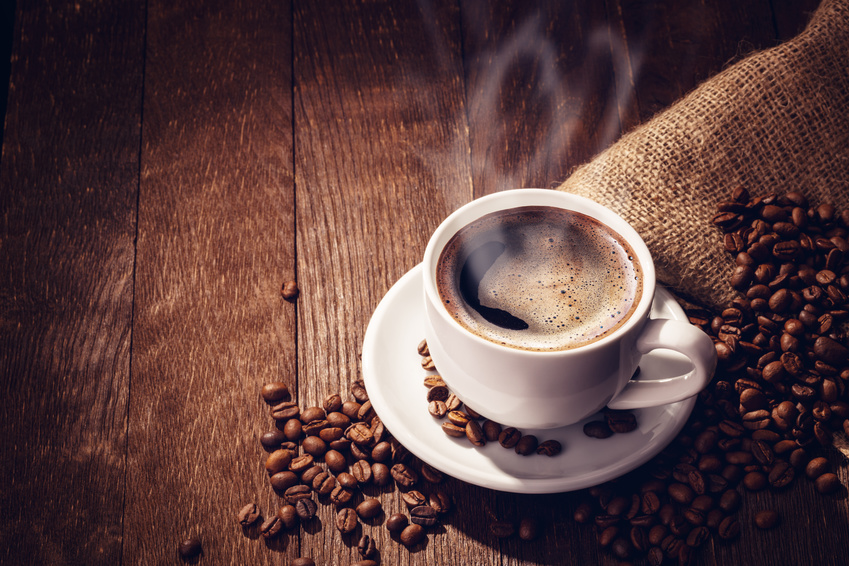 An office environment certainly has its challenges, but keeping a steady supply of coffee and tea available to all employees can help them hit the ground running on even the most stressful days. For many employees, coffee is more than merely a part of their morning routine; it's a fundamental component that helps them stay focused and productive on the job.
Not only do 46% of U.S. workers say that coffee helps them stay productive at work, but according to the FDA, the caffeine in coffee is absorbed and circulated within 30 minutes to an hour, and its effect can last up to six hours. Coffee can even enhance the energy levels of your brain, improving concentration and memory retention, leading to better cognitive performance. With that in mind, here are a few more reasons your employees should drink coffee each work day.
Coffee makes employees happier.
A satisfied employee is a productive employee. That being said, keeping coffee available throughout the day can actually make employees happier, according to science. A study from the National Institute of Health discovered lowered depression rates in coffee drinkers who indulged in four or more cups per day. How? Antioxidants. A nice warm cup o' joe can work as a natural antidepressant by assisting with serotonin and dopamine production, keeping employees cheerful throughout the day.
Coffee provides a perpetual brain boost.
We mentioned that the caffeine in coffee works to improve cognitive performance, but it may actually contribute to how efficiently your brain works. This means that your employees will have faster reaction times, better attention spans, and enhanced logical reasoning after their morning cup. This is even more true when employees are sleep-deprived. No matter how you look at it, a few cups of coffee per day gives all employees a brain boost.
Just the smell of coffee can lower stress levels.
Finally, researchers at Seoul National University found fascinating results when studying the brains of stressed and sleep-deprived rats: those that were exposed to the scent of coffee experienced alterations in certain brain proteins tied to the sleep-deprivation effects of stress. This means that even after a night with little or no sleep, coffee can help employees feel calm and alert.
There you have it -- the workplace benefits of coffee are simply endless. If these reasons don't compel you to invest in business coffee services ASAP, nothing will! For more information about business coffee services for offices, contact American Coffee Services.