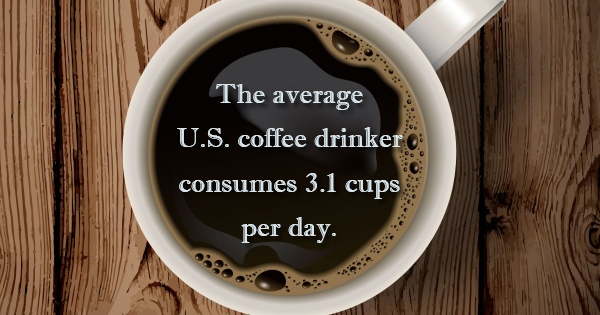 The average U.S. coffee drinker consumes 3.1 cups per day, making the beverage an integral component of many people's daily productivity schedules. As an employer, it can serve as a benefit to everyone around the office for you to find a coffee vendor that's reliable, trustworthy, and of course, delicious. Without further ado, here are just a few tips to keep in mind when you're looking for the perfect office coffee vendor.
by Coffee Guy • September 26, 2018
---
Make a List
About 46% of U.S. workers say coffee helps them stay productive at work, but there's no denying that each coffee company provides slightly different products and services. With that in mind, it's a good idea to make a list of the products and/or qualities you're looking for in a potential office coffee provider. This can include specific flavors, types of office coffee supplies, and specialty coffees as well as qualities like customer service and overall satisfaction. Making a list of the products and services you prioritize can help narrow down your options. Don't forget to ask employees for their input as well.
Take to the Internet
According to the 2017 National Coffee Drinking Trends report, 62% of respondents said they had drunk coffee the previous day, so it should come as no surprise that you'll have countless office coffee providers to choose from. Doing a quick Google search can yield local results, but don't base all your decisions on which providers are listed first. Instead, gather a short list and look for reviews that aren't posted on the company's own website. These are most likely to be impartial and unfiltered.
Ask For Samples
Finally, you may be pleasantly surprised to hear just how many office coffee providers are willing to offer free samples to potential clients. Don't be shy -- simply ask if they offer any tasting sessions that can help you make your final decisions. Any reputable coffee company should be happy to oblige, and they may, in fact, offer a number of different flavors to showcase their variety.
Ultimately, these tips can help you make the best decisions on behalf of your employees to find a reputable coffee provider. For more information about commercial office coffee machines, contact American Coffee Services.
---