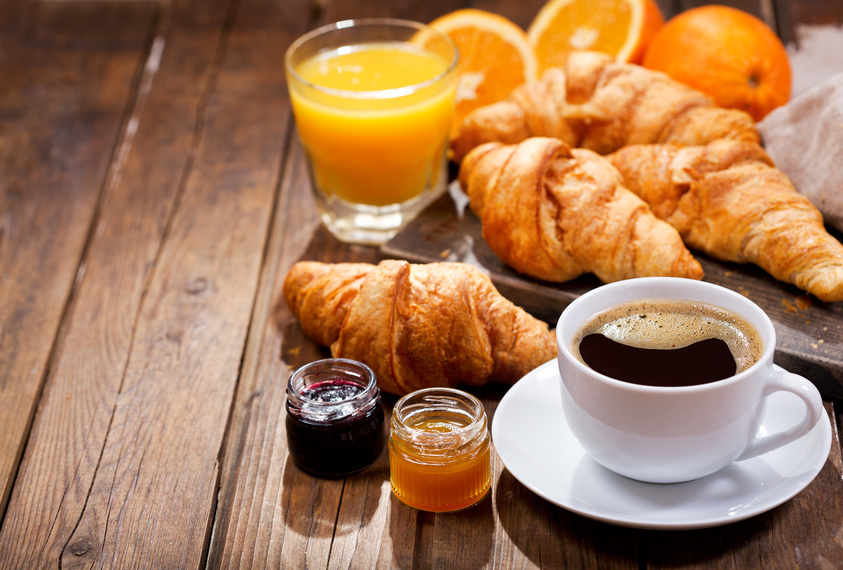 From small bed-and-breakfast places to big, resort-style lodgings, the key to a successful hotel is crafting an exceptional guest experience.
by Coffee Guy • October 24, 2018
---
From small bed-and-breakfast places to big, resort-style lodgings, the key to a successful hotel is crafting an exceptional guest experience.

There are lots of different factors that impact a hotel guest's satisfaction. Everything from check-in to check out can play a part in a visitor's experience. One big element that influences a hotel guest's overall happiness is the quality of the establishment's breakfast.

If you think it's time to elevate your hotel's amenities, use this guide to create a breakfast experience that will keep visitors coming back for more:


Use Labels

Labels are an essential way to guide hungry visitors through your breakfast buffet. Signage helps guests know where to start the line and where to find extras like drinks, toppings, and napkins. Also make sure food items are named, especially unusual or specialty items. Don't forget to indicate which items might contain allergens. Finally, use catchy captions and interesting informational tidbits if a food is homemade, comes from a local market, or is a daily special. Visitors generally like to know more about their food!
Offer Both Light and Hearty Options

No two breakfast eaters are alike. Some busy guests traveling for work might want to grab a muffin and a banana and hit the road while vacationing families might roll out of bed at ten in the morning and expect a full stack of pancakes with eggs. Still other health-conscious visitors or athletes will want light or protein-rich options. Make sure to have a little something for everyone by including yogurt, oatmeal, fresh fruits and nuts alongside a traditional hot breakfast of eggs and sausage.
Get the Beverages Right

It's highly likely that you'll have many coffee-loving guests since 54% of American adults drink coffee every day. Make your hotel breakfast stand out by offering only the best commercial coffee and tea. Having specialty coffee roasts and coffee machines available 24 hours a day can also boost your beverages even further. Schedule bulk orders from a commercial coffee company to ensure that your hotel never runs out of the good stuff.
Add a Local Twist

Another way to upgrade your breakfast is to highlight local ingredients. Vacationers especially love to experience foods from the region, and even your more local guests will appreciate fresh ingredients that support and celebrate the community.
Include Breakfast in the Room Price

Finally, the best way to make a breakfast your visitors will love is to offer it "for free" along with the room price. If your budget allows, a complimentary breakfast can offer precisely the convenience, luxury, and hospitality that makes for an excellent guest experience.
Use these tips to upgrade your guest's experience. A hotel breakfast with great commercial coffee, fresh local foods, good labels and great prices will help visitors get a great start to a great day!
---