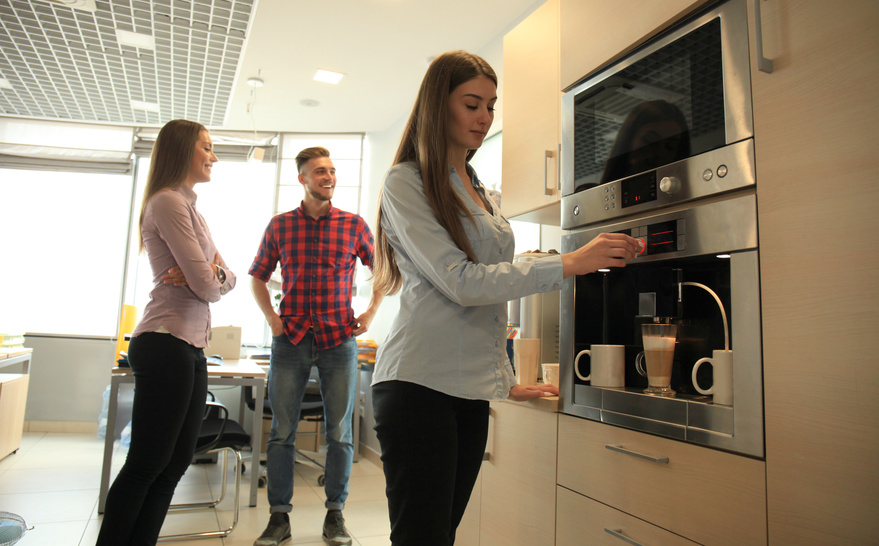 One of the best parts of arriving at work in the morning is the hot cup of coffee at your desk. Whether you are scanning your emails or jumping right into work, this liquid wake up call can jump start your day and provide some comfort. As a business owner or manager, you can provide your employees with a better morning every day by purchasing a quality office coffee maker. This type of coffee service has plenty of benefits, including the following.
Productivity: About 46% of U.S. workers say coffee helps keep them stay productive,
and you can't mess with those stats. Even if it's simply a mood boost, a cup of coffee can go a long way. From the encouragement to jump start their days to a boost in the morning, even a single cup can go a long way.


Culture: By providing your employees with specialty coffee at work, you will make them feel more cared for. And this can boost company culture overall. You can also incorporate coffee and tea into your meetings to boost the mood during these gatherings.


Social Opportunities: The old cliche of gathering around the water cooler has something to it. But now, this type of socializing happens with coffee mugs in hand. Whether in the break room or by a desk, these pauses can help your employees get to know each other.


Stress Relief: There is something about smelling a cup of coffee in the morning that makes the tasks ahead seem less intimidating. By offering free coffee at the office, you can help your employees take breaks when they need to and get boosts throughout the day. You might find that you have a calmer office overall.


Happiness: Simply put, coffee brings people joy. Sometimes a tasty cup can turn a bad day around or foster gratitude for your employees. While coffee services can seem insignificant, they represent the happiness found in the little moments.
With all of the above perks in mind, consider how your office can benefit from a specialty coffee maker. Just knowing that they can brew a cup when they need it, your employees might be happier to be in the office. And this happiness will manifest in their work.