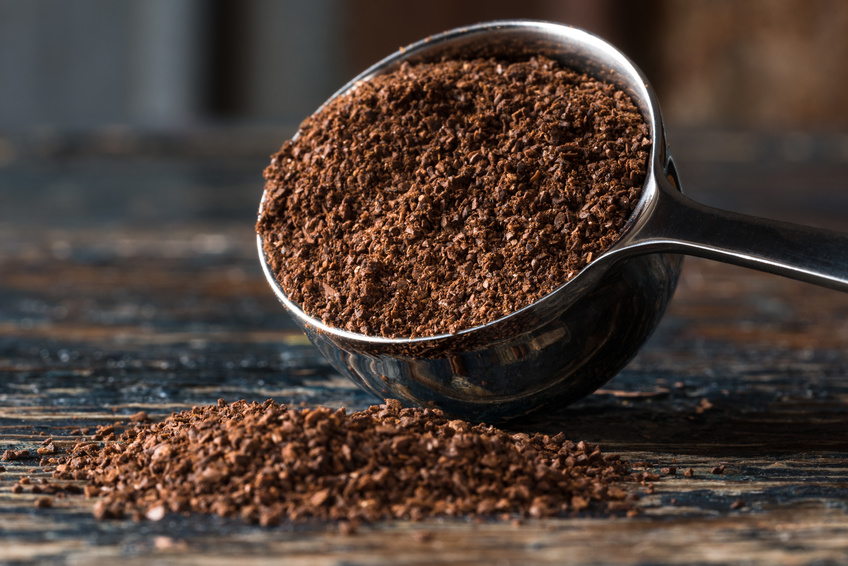 by Coffee Guy • October 01, 2018
---
The average U.S. coffee drinker consumes 3.1 cups per day. If you do the math, you'll quickly realize just how many leftover coffee grounds end up going to waste. But fear not -- you'll be glad to know that in our increasingly sustainable society, we've developed countless ways to make the absolute most of your precious leftover coffee grounds. After all, we're a coffee company that cares about the environment. Here are just a few interesting ways to consider reusing your coffee grounds.
Odor Absorber
Nothing beats the smell of freshly brewed specialty coffee, and you can easily use the leftover grounds to absorb unpleasant odors -- particularly in a refrigerator or freezer. Here's how it's done:


"Just load up a small open container with your old grounds, place it in the back of the fridge, then forget about it for a couple of weeks while you collect more grounds. As an added bonus, after you remove smelly old grounds from the refrigerator or freezer, you can then toss them on the compost pile or use them for fertilizer!" says Natural Living Ideas.
Abrasive for Cleaning
If you have a pan that you just can't seem to rid of that stubborn stuck on food, don't damage it with steel wool -- try some leftover coffee grounds. Grab a washcloth and rub the grounds gently on the dish or countertop that's giving you trouble, and it'll disappear in no time. Just make sure to avoid getting the grounds into tiny crevices in your kitchen that could leave unsightly stains behind.
Dye for Crafts
Finally, have you ever considered that coffee stains might not always be a bad thing? When applied properly, coffee leaves behind a beautiful golden color that's perfect for all sorts of crafts. Easter eggs, feathers, and paper are just a few fun coffee dye ideas.


A study conducted by the Harvard School of Public Health found that women who drink four or more cups of coffee per day were 20% less likely to suffer from depression, and coffee has other health benefits as well. But using your leftover coffee grounds can help you truly make the most of every bit and make sure that no beans go to waste. For more information about finding the right commercial coffee company, contact American Coffee Services.
---