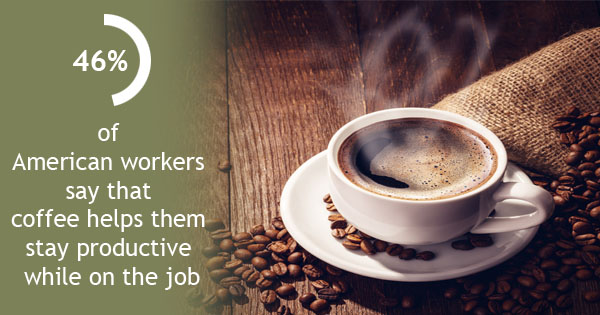 One of the keys to great company culture is employee happiness. Happy employees mean greater productivity and lower turnover rates, which inspires greater business success.
However, not every business has the budget to knock out a week of team building events to improve the overall mood in the workplace. So what can you do to make your employees that much happier and your company culture that much better? Here are a few simple ways you can improve your company culture without blowing your budget.
Revamp your office decor. According to recent interior design news, minimalism is officially dead. Break out the bold colors and play around with layers and textures to turn your workplace from "phone-store-esque" to a creative place of productivity and fun. A fresh blast of color can do wonders for the mood of your workplace.
Bring in the specialty coffee. The average American coffee drinker will consume up to 3.1 cups of coffee a day. What's more, 46% of American workers say that coffee helps them stay productive while on the job. Sure, the magic of specialty coffee may be related to its caffeine, but coffee drinking also has a social side to it. Like Irish pub culture, America's coffee drinkers like to come together over a good cup of joe. By bringing specialty coffee into your workplace, not only will you create a more social environment, but you'll also be increasing productivity among employees.
Let the dogs loose. Although dogs may not always be office-friendly if some of your employees have allergies, dog-friendly workplaces have been shown to reduce stress among employees and improve the overall culture. If multiple dogs prove to be too many or your workplace is too small for a few furry friends, consider bringing in your own dog or adopting a dog to be a sort of mascot for the company.
Get unique. Not every company is the same. Your workplace may have a unique feature that sets you apart from other businesses. Try taking advantage of this by amping up this unique quirk. Does your workplace have a fireplace? Make it a fun and comfortable hideaway for collaboration.
A commercial coffee service is a great way to improve company culture by bringing the laid-back vibes of a coffee shop into your very own workplace. For more information on bringing office coffee systems into your own workplace, contact American Coffee Services today.