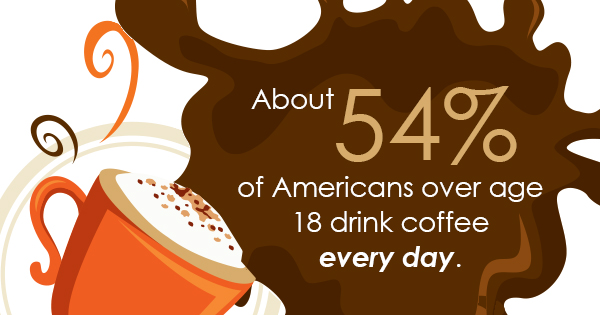 About 54% of Americans over age 18 drink coffee every day. But anyone that falls within this statistic knows that no two pots of coffee are brewed exactly alike; whether you're at work or at home, subtle nuances in coffee brewing techniques can result in drastic changes to underlying flavors and overall potency. Here are just a few mistakes to avoid if you want to enjoy the perfect cup of coffee every single time.
Using old coffee beans
Many people think that coffee beans are good for quite some time, and while this may be true to a certain extent, it doesn't mean they'll retain their maximum freshness. Coffee experts (yes, they do exist) say that instead of buying massive amounts of coffee and tea, only buy as much as will be consumed within a week or two. That way, you're maximizing freshness and flavor with every cup.
Using the wrong size of coffee grounds
This is a mistake that so many coffee drinkers make simply because they don't know any better. But the fact is, depending on the brewing method you're using, you may need to adjust the size of your coffee grounds.
"Each brewing method requires a different size of grind. Coffee that has been ground too fine is often bitter, but if ground too coarse it may be weak. Check the machine's manual to find out which size is ideal," writes EatingWell.
Using the wrong temperature of water
Finally, this mistake can result in coffee scalding or mellowing. Using the right water temperature is critical to achieving the right balance between depth of flavor and overall tone. Experts say the water used for your coffee should be about 200 degrees Fahrenheit, which is just under the boiling temperature of 212 degrees.
According to the FDA, the caffeine in coffee is absorbed and circulated within 30 minutes to an hour; its effect can last up to six hours. Coffee enhances the energy levels of your brain, improving concentration and memory retention, leading to better cognitive performance. So what are you waiting for? Grab your office coffee cups and brew up a pot of coffee that's fresh and free of these mistakes. For more information about office coffee cups, contact American Coffee Services.